Automated Actions
Archenemy is a fan made App that lets you play this fantastic format everywhere, without the hassle to bring your physical oversized cards.
It's uniqueness is related to the fact that the Apps implements a simulated deck with automated cards and actions.
During your games you will be able to interact with cards using menus and special buttons, so that all you will do is play!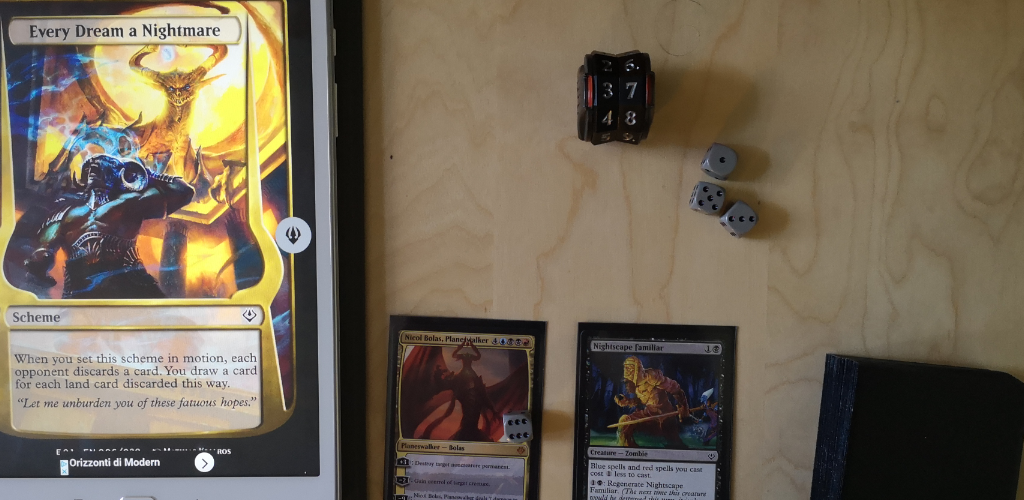 Create your deck
The App features also the chance to create and save your own Scheme decks, in order to select only the cards that you prefer or to set up a theme deck.
You can select the most chaotic cards to play the craziest games!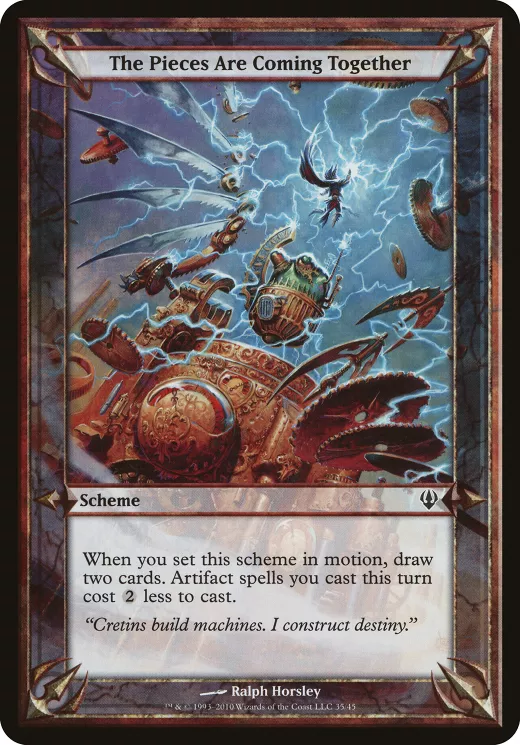 What is Archenemy?
A fast explanation of this fantastic format.
Archenemy is a casual multiplayer format designed for "one vs. many" gameplay. In an Archenemy game, one player takes on the titular role and uses an increased life total and a deck of non-traditional scheme cards to play against a team of variable size.
One player, designated the archenemy, plays against a team of opponents. To even the odds, the archenemy starts the game with 40 life, always takes the first turn, and keeps a second deck of oversized and powerful scheme cards.
More info
For a more in-depth explanation, you can check this video, made by The Professor (Tolarian Community College):
Check the Video